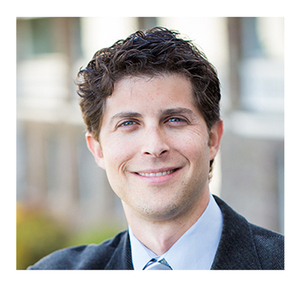 Dr. Todd A. Born is a naturopathic doctor, co-owner and medical director of Born NaturopathicAssociates, Inc., in Alameda, California. Dr. Born is the Product Manager, Head of New Product Development, Scientific Advisor for Allergy Research Group, LLC and is Editor in Chief of their science Focus Newsletter. He is a Thought Leader for the UK-based Clinical Education, a free peer-to-peer service that offers clinicians a closed forum to ask clinical questions and receive evidence-based responses by experts in their fields.
Dr. Born graduated from Bastyr University in Seattle and completed his residency at the Bastyr Center for Natural Health and its thirteen teaching clinics, with rotations at Seattle-area hospitals.
He has been published in Naturopathic Doctor News andReviews, Townsend Letter, Integrative Medicine Alert, and the Natural Nutmeg. He has appeared on KRON4 News, lectured for the National Psoriasis Foundation and Arthritis Foundation, as an expert.
Dr. Born's clinical focus is utilizing integrative medicine to treat chronic disease. He has a strong interest in difficult and refractory cases, gastrointestinal issues, neurological and neurodegenerative disorders, endocrinology, cardiovascular disease and diabetes, autoimmune disease, development and behavioral issues, HIV/AIDS, and geriatrics. He has extensive knowledge and training in the basic medical sciences, physicalmedicine (osseous manipulation, craniosacral therapy, hydrotherapy andphysiotherapy), botanical medicine, homeopathy, biotherapeutic drainage,Ayurveda, counseling, pharmacology, and diet and nutrient therapies.
He may be contacted via dr.born@bornnaturopathic.com or www.bornnaturopathic.com.
When he's not working, Dr. Born enjoys spending time with his wife & son, being in the great outdoors, reading, writing, traveling,and playing with his three rescued Persian cats.
COMING WEBINAR
Many patients with psoriasis choose to explore natural and integrative options for their disease management. Psoriasis is a disease that is dictated by triggers and flares. Because of this, a variety of rumors have started about what is good, and bad, for psoriasis. Dispelling Psoriatic Myths is a FREE online event that aims to introduce the facts about psoriasis, address common myths about the disease and treatments, and provide holistic approaches to treatment.
Presented by:
Jason Oberdick, PA-C and Todd A. Born, ND
By the end of the program, participants will be able to:
Draw from scientific data in order to separate factual information from fictitious information about psoriatic disease and treatment options

Identify proven medical treatments for managing their disease

Recognize safe and effective complimentary and integrative treatment options to relieve the signs and symptoms of the disease

Click HERE below to find more information and register if you are interested.
Getting to the Root Cause of Food Sensitivities: An interview with Todd Born, ND
Sponsored by Allergy Research Group, makers of Full Spectrum Digest™ With Glutalytic®
By Natural Medicine Journal
About the Author
Natural Medicine Journal is an electronic peer-reviewed journal and open access website dedicated to the field of integrative medicine.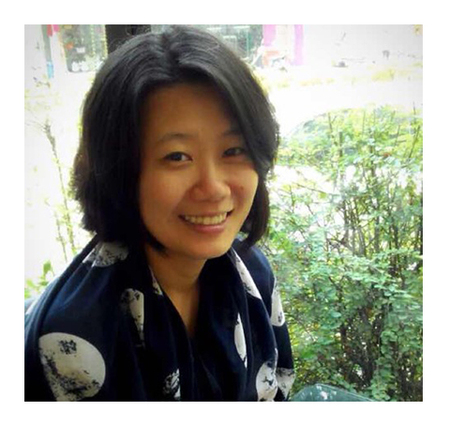 Yinhsu Liu, ND, RD
Holistic healthcare practitioner with dual degrees of Naturopathic Doctor and Registered Dietitian and a strong interest in gastroenterology, endocrinology, mental/emotional/behavioral conditions. Extensive knowledge and training in medical nutrition therapy, nutrient therapy, whole foods nutrition, biofeedback, mindfulness-based stress reduction techniques, craniosacral therapy, energy work (longevitology), homeopathy, botanical medicine, naturopathic counseling, and mind-body medicine.
– Present (3 years 8 months)
Naturopathic Physicians license test exam question writer for Part II - Clinical Science Exam, Psychology Section
– (1 year 5 months)
Hua Hin, Thailand
–(8 months)
Flushing, NY and Parsippany, NJ
Forum Panelist in the Mandarin-Speaking Community.
http://www.dana.org/publications/StayingSharp/
–(1 year 1 month)
Greater New York City Area
Biweekly guest expert for radio program in Mandarin with introduction to naturopathic medicine, series of wellness topics ("In's & Out's: 5 Major Emunctories to Optimal Health" and "Senses and MindBody Wellness") and special topics appropriate to the season and current events.
–(1 year 4 months)
Riverhead, NY
* Provided naturopathic care to all aged clients and acute and chronic conditions
* Developed patient education handouts
* Consulted with patients in-person, at-home, via phone and/or Skype as requested
* Educated the community of the concepts of naturopathic medicine at Riverhead Library
–(1 year 5 months)
Los Angeles, CA
* Provided integrative and naturopathic care for adolescent to geriatrics with complex conditions
* Provided CIMT testing, FSM treatment, and naturopathic treatments to patients of the Center
* Established SOP for administrative office work and created administrative and clinical forms
* Improved content and layout of patient education handouts with updated research and visual aid
* Developed and managed marketing materials for print publications and local and regional health fairs
* Represented the Center at networking events (local chamber of commerce and health fairs)
–(1 month)
San Diego, CA
–(1 year 7 months)
Kenmore, WA
–(4 years 4 months)
Kenmore, WA
Professional Teaching Assistant for Medical Nutrition Therapy 3
–(4 years 4 months)
Kenmore, WA
Teaching Assistant for:
* Introduction to Dietetics
* Ayurvedic Nutrition Principles and Practices
* Geriatrics
–(2 years 3 months)
Newark, NJ
–
(4 months)
Denville, NJ
Facilitated office operation, maintained office functions, and implemented new office automation procedures for 20-30 employees
–May 2001(9 months)
New Brunswick, NJ
Funded research on obesity in minority children by Dr. John Worobey