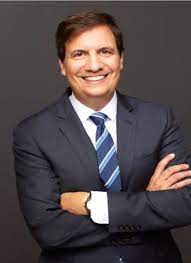 Peter Bongiorno, ND, LAc's mission is to improve health of his patients by using the most natural means possible, and to change the model of healthcare in the process. He brings a special blend of compassion, warmth, and intelligent common sense to each patient visit which allows for optimal individualized care.
Dr. Peter has been in practice since 2003 with thriving practices in both New York City, Long Island. He also works with many clients from around the world via telehealth.
In the early and mid 1990's Dr. Bongiorno was a research assistant first at Yale School of Medicine, and then at the NIH's National Institutes of Mental Health's department of Clinical Neuroendocrinology before training at Bastyr University in naturopathic medicine and acupuncture. He is past president of the NY Association of Naturopathic Physicians and has been active in working towards gaining naturopathic licensing in NY.
A major contributing author to the Textbook of Natural Medicine (Elsevier), his own books focus on using natural medicines for mental health care. In 2010 he authored Healing Depression (CCNM press) the first comprehensive textbook designed to teach physicians about natural medicine for mood support. He followed in 2015 with the professional text Holistic Solutions for Anxiety and Depression (Norton). His public books include How Come They're Happy and I'm Not, (Red Wheel / Conari Press) and Put Anxiety Behind You: The Complete Drug Free Program (Red Wheel/Conari). His books have been translated into Italian and Chinese.
Dr. Peter is a sought-after lecturer and has been a featured speaker at the top integrative medicine conferences, including A4M in Las Vegas, The Integrative Healthcare Symposium in New York and the Integrative Medicine for Mental Health Conferences. He enjoys teaching health practitioners who want to learn how to use natural medicines with their patients though webinars such as through PsychiatryRedefined.Org. Peter formulates physician grade nutraceuticals for health and mood support which have helped scores of patients throughout the world over the last decade.
Peter has been playing the drums since he was 11 years old, and still feels like his best self while playing and recording music. He enjoys live music of all types, reading excellent literature, and meditating on West coast sunsets. He most loves spending time with his daughter Sophia.
Please join him on Facebook, Instagram and Twitter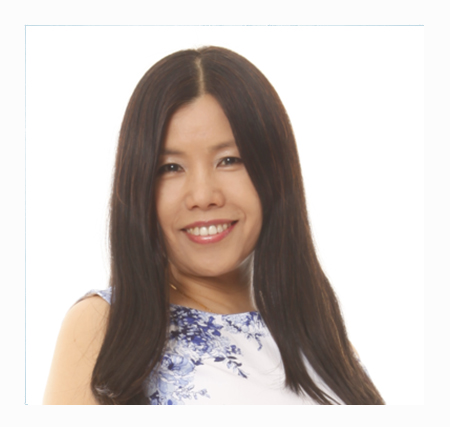 Certified Mental Health First Aid USA. NGH (National Guild of Hypnotist) Certified Consulting Hypnotist and Instructor, Certified NLP (Neuro-Linguistic Programming) Master and Trainer, a Peak Performance Coach. She is also NGH's Official Envoy to China.

Stephanie received NGH's Lifetime Achievement Award in 2017 for her work. She is in demand as an international convention speaker on the topics of hypnosis, youth and beauty. A former Wall Street executive, Stephanie is also currently an actress in movies, TV shows and commercials.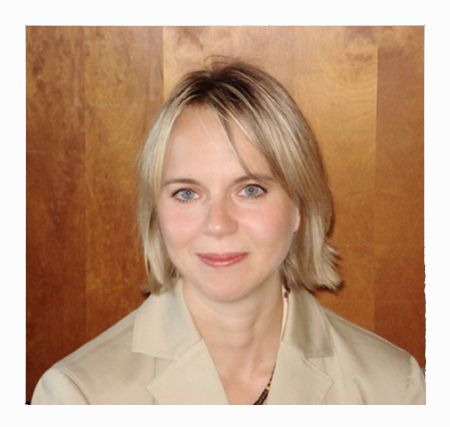 Jen Johnson ND
Dr. Johnson is Associate Dean for Clinical Education and a Clinical Associate Professor in the School of Naturopathic Medicine. Dr. Johnson got her doctor of naturopathic medicine from National College of Natural Medicine in 2002 and BA in health sciences from The Evergreen State College in Olympia, Washington, in 1996. Member of the American Association of Naturopathic Physicians. Since receiving her naturopathic degree in 2002, Dr. Johnson has been involved in direct patient care both in private practice and in teaching clinics. She offers care in general medicine with aspecialty in comprehensive women's healthcare. Offering care for women of allages, she provides nutritional advice including weight management, treatment for hormonal and thyroid imbalances, and preconception care and management of pregnancy complaints.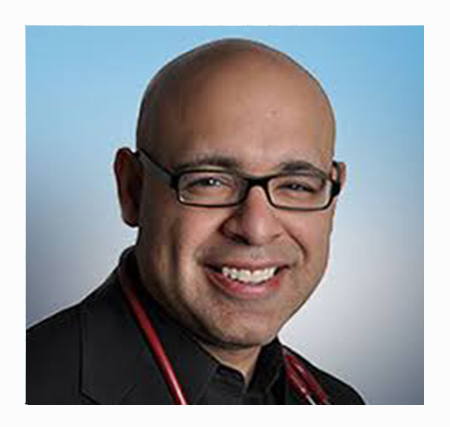 Geo Espinosa, ND, L.Ac, C.N.S., RH (AHG)
Dr. Geo is a renowned naturopathic and functional medicine doctor recognized as anauthority in urology and men's health. Dr. Geo is the founder and director of the Integrative and Functional Urology Center at New York University Langone Medical Center (NYULMC) and lectures internationally on the application of integrative urology in clinical settings. He has been recognized as one of thetop 10 Health Makers for Men's Health by sharecare.com created by Dr. Mehmet Oz and WebMD. Dr. Geo is the author of the popular book: Thrive,Don't Only Survive: Dr. Geo's Guide to Living Your Best Life Before & After Prostate Cancer.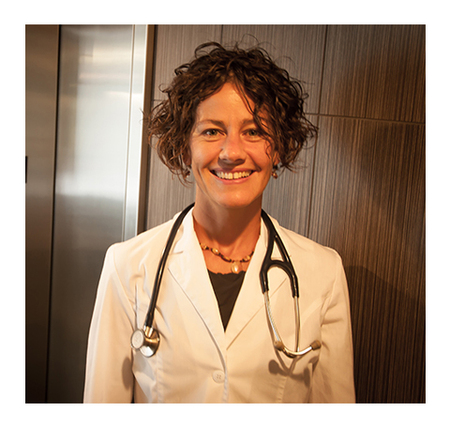 Carrie Decker ND
Dr. Decker is a certified Naturopathic Doctor, graduating with honors from the National College of Natural Medicine (now the National University of Natural Medicine) in Portland, Oregon. Prior to becoming a naturopathic physician, Dr. Decker was an engineer, with graduate degrees in biomedical engineering as well as mechanical engineering from the University of Wisconsin-Madison and University of Illinois at Urbana-Champaign. Having had her own experience of healing from chronic disease conditions with the support of naturopathic medicine, she chose to pursue a career in this healing realm so she could help others as well. Dr. Decker sees patients at her office in Eugene, OR, as well as remotely, with a focus on gastrointestinal and liver disease, allergies, mood imbalances, eating disorders, autoimmune disease, chronic fatigue, thyroid dysfunction, women's health, and skin conditions.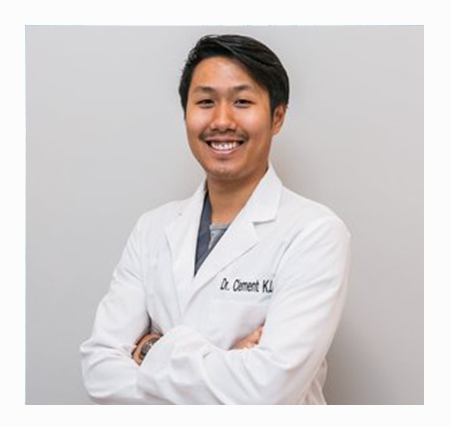 Clement Lee ND
Dr. Clement Lee currently practices in two locations. Dr. Lee is the owner of Optimal Health & Wellness in Monterey Park, and he has just introduced another Optimal Health & Wellness in Pasadena.
Dr. Clement Lee is a licensed Naturopathic Medical Doctor in the states of California. After obtaining his Bachelors of Sciences in Biological Sciences from the University of California, Irvine, he continued his passion for natural health to Tempe,Arizona where he received his Doctorate of Naturopathic Medicine from Southwest College of Naturopathic Medicine (SCNM). During his education there, he became passionate about restoring health naturally. He discovered many aspects of medicine that are missing in conventional healthcare, such as looking at the whole person and treating the underlying cause. By using this approach Dr. Lee comprehensively approaches a patient's condition to restore health.
In addition natural healing, Dr. Lee shares his passion for integrative pain management. He has had experience working with MD's, DO's, DC's, acupuncturists and other specialists whose focus is the treatmentof pain conditions. Dr. Lee strives to combine the benefits of naturopathic medicine along side other forms of medicine to develop an integrative approach to treating pain. Dr. Lee incorporates many modalities for the treatment of pain conditions including prolotherapy and injection therapy, nutrition, physical medicine, soft tissue massage, botanicals, and Chinese medicine.
Dr. Lee received his prolotherapy training at the Hackett Hemwall Foundation in Madison Wisconsin during his 4th year of medical school. While in medical school he was able to treat various patients using prolotherapy along with naturopathic modalities. In addition, to performing treatments, he followed other experienced prolotherapists to learn more refined techniques of the therapy.
Dr. Lee is a member of the American Association ofNaturopathic Physicians (AANP), California Naturopathic Doctors Association(CNDA), Arizona Naturopathic Medical Association (AZNMA), American Association of Orthopaedic Medicine (AAOM), and Naturopathic Academy of Therapeutic Injection (NATI).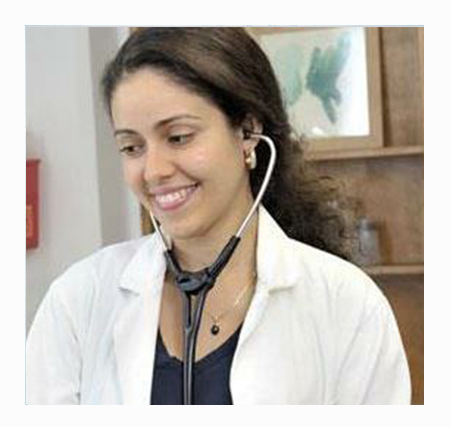 Carina Lopez ND
Dr. Carina Lopez is a bilingual Spanish/English naturopathic doctor, homeopath, licensed acupuncturist, master herbalist and biosyntonist. Using a supportive environment, Dr. Lopez assists with a spectrum of issues using the body's own healing potential and natural, safe, effective treatments. Dr. Lopez began her career in conventional medical school, a model of healthcare that disillusioned her. During this time she became quite ill and thus learned the profound connection between healthand happiness. In search of a new model of healthcare that would be more fulfilling, she traveled to Belize, working with shaman. She enrolled at the University of Bridgeport College of Naturopathic Medicine,Acupuncture, and the School of Natural Healing. She also traveled to India and volunteered at the Maher Baba Free Homeopathic Dispensary and practiced homeopathy under her mentor, Robert Street. Dr. Lopez has also attended the International Academy of Classical Homeopathy-Greece for Post-Graduate studies under George Vithoulkas.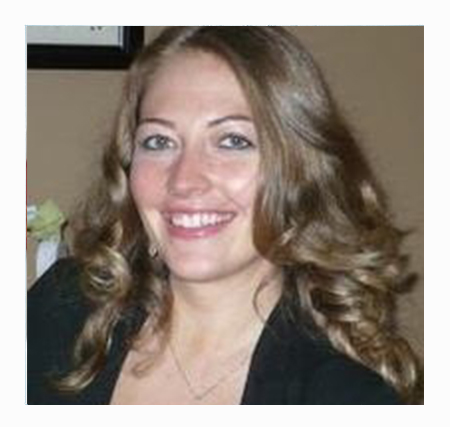 Autumn Frandsen ND
Dr. Frandsen is a board certified naturopathic physician who received her doctorate in Naturopathic Medicine with high honors from the University of Bridgeport. She began her collegiate career at Virginia Common wealth University where she received a Bachelor's of Science in Biology with a Pre-Med concentration.

Her graduate study includes Southwest College of Naturopathic Medicine and the University of Bridgeport where she was trained in Nutritional Medicine, Homeopathy, Chinese Medicine and Acupuncture, Physical Medicine, Botanical Medicine, and Counseling. Her post-graduate experience includes ART certification through the Klinghardt Academy. She is currently the owner of Velise Total Health and a practicing physician at National Integrated Health Associates. She has given many lectures at various conferences and teaches classes in the DC area. Her main areas of focus are allergies, autoimmune conditions including pain and fatigue, hormonal imbalance, and dermatology.
Dr. Frandsen believes that one of the most important things missing in medicine today is the willingness of physicians to educate patients on the cause and treatment of disease as well as prevention. With the help of wellness oriented practitioners, she believes each individual patient can take back their own health and independence.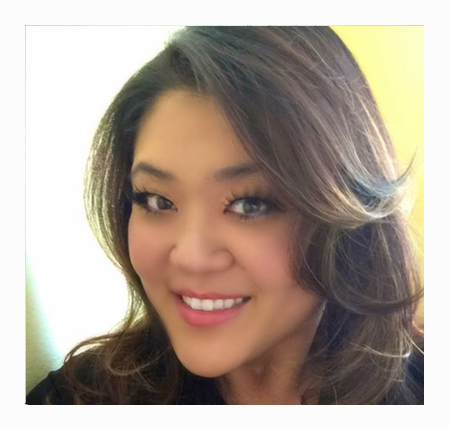 Cho Long Kim ND
Dr. Cho Long Kim is a Naturopathic Medical Physician licensed in the state of Arizona. Dr. Kim earned her Doctorate of Naturopathic Medicine from the Southwest College of Naturopathic Medicine in Tempe, AZ. Dr. Kim elegantly merges every aspect of conventional and ancient natural medical practices. She uses her considerable expertise to seek the bodies' own optimal balance through detoxification and other non-toxic, state of the art methods. This approach is incorporated into her treatment of various chronic illnesses such as autoimmune diseases, hormone imbalance, metabolic disorders, addiction and cancer. She formerly ran the Oasis Center for Natural Healing, a cancer center in Mesa, AZ. Using integrated treatment plans that include Environmental Medicine,Pharmacology, Minor Surgery, Homeopathy, Nutrition, Acupuncture, Botanical medicine, and Physical Manipulation she helps patients regain and sustain health. Focused on educating the community about how to maintain optimal heath,she is frequent speaker on radio and TV.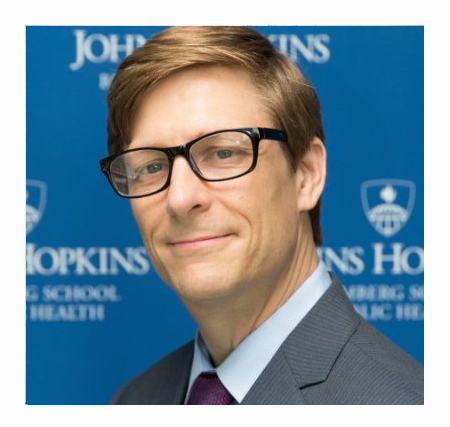 Jason Bussell PhD
Dr. Bussell earned his Master's of Science in Oriental Medicine from the Midwest College of Oriental Medicine, For the past 14 years, he has successfully run his acupuncture office in Wilmette, IL (6 miles North of Chicago) called A Center for Oriental Medicine. In 2012, Dr. Bussell became one of the first Americans to earn an internationally-recognized PhD from the top acupuncture school in China, the Guangzhou University of Chinese Medicine.
Dr. Bussell is an acupuncturist, herbalist and President & Founder of a small business. He is also an author, researcher, teacher, and has worked with government, non-profits, and local and national organizations. He was an adjunct professor at DePaul University and published several journal articles about Chinese medicine. Currently, Dr. Bussell is earning a Master's of Business Administration (MBA) and a Master's of Public Health (MPH) at Johns Hopkins University.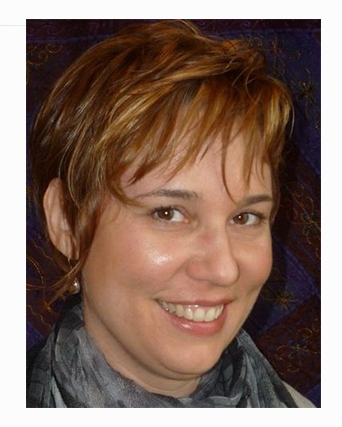 Stacy Mulkey ND
Dr. Mulkey's total healthcare experience spans over 25+ years, including 10 years working in the conventional hospital setting prior to attending naturopathic medical school. She is extremely grateful for that time she spent working in the hospital because it gave her a sense of satisfaction and appreciation in caringfor people. However, she soon learned that despite all of the advances that have been made in modern medicine, there were still too many people with chronic diseases that were not being helped. Her basic philosophy includes helping others discover the root cause of symptoms and addressing the person asa whole body, mind and spirit in order to help the body heal itself. She believes that the best way to accomplish this goal is by blending together thebest of our time-honored nature cures, such as herbal medicine, hydrotherapy,homeopathy, and nutritional therapies, with more recent advances in medicine such as neurotransmitter testing and colored light therapy.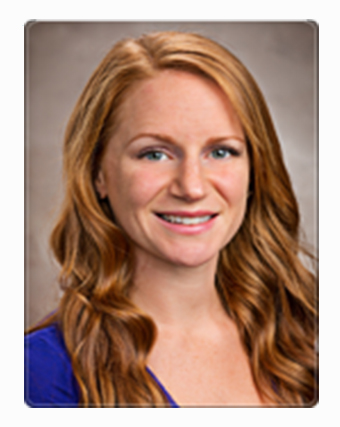 Teresa Spano, ND
Teresa Spano, is a graduate of the University of Bridgeport College of Naturopathic Medicine in Bridgeport,Connecticut where she received her Doctorate in Naturopathic Medicine. Her four years of training included naturopathic philosophy, and the prevention and treatment of illnesses though natural remedies including homeopathy, nutrition,botanicals, mind-body medicine, among others. She also completed over 1200 hours of clinical shifts in areas such as general medicine, integrative oncology, physical medicine, classical homeopathy, drug and alcohol rehabilitation, and first line therapy, a nutritional program. She has expanded her studies through continuing education focusing on functional medicine,detoxification, and UNDA treatments.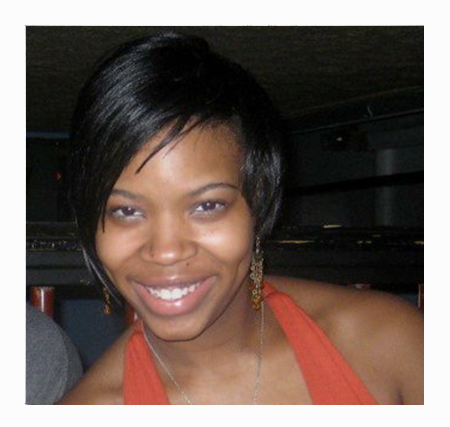 Shakeilla Howell, MD
Dr. Howell earned her M.D.from Howard University College of Medicine in Washington, D.C. She is currently completing her two-year fellowship in Integrative Medicine at Stamford Hospital's Center for Integrative Medicine & Wellness and the University of Arizona. She also completed her residency in Family Medicine at Montefiore Medical Center – the University Hospital for Albert Einstein College of Medicine in New York City, and she is a clinical instructor in Medicine at Columbia University where she conducts research in nutrition and mind-body medicine. As a board-certified family medicine physician, Dr. Howell's specific interests include integrating complementary modalities such as nutrition, acupuncture and mind-body medicine into pain and stress management, end-of-life palliative care and working with underserved populations. She has been awarded many honors recognizing her work in socio-economically disadvantaged communities.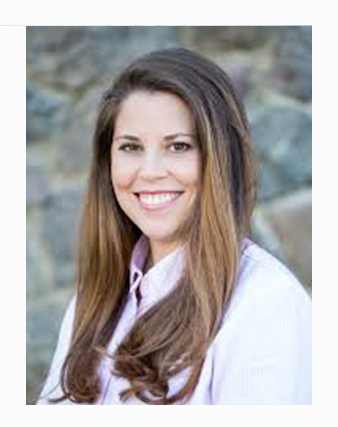 Lindsay Jones-Born,ND
Lindsay is Naturopathic physician, and great at utilizing integrative medicine to help clients with chronic disease, with a strong interest in women's health, geriatrics and underserved populations. Lindsay has extensive knowledge in Ayurvedic medicine, environmental medicine, nature cure and diet and nutrient therapies. Additional training in advanced gynecology, diabetes and cardiovascular diseases, homeless women andteen care, IV therapy, homeopathy, hydrotherapy, physiotherapy and bio-therapeutic drainage.
Tim Shuur,MA
Tim Shurr, MA, is President of Shurr ! Success, an award winning speaker, author, TV personality, and an internationally known expert in human potential, influence, and non-verbal communication. Through humor, interactive experiences, and profound insights, Tim captivates and equips his audiences with advanced relationship-building tools for igniting morale, engagement, and profitability! His respected clients have included:Verizon; Central Restaurant Products; NiSource; US Steel; NCAA Riverview Healthcare; Ameriprise Financial; Crown ERAM;Roche Diagnostics; University of Phoenix; Amway; Caterpillar; Century 21; Wells Fargo Advisors; Kiwanis International